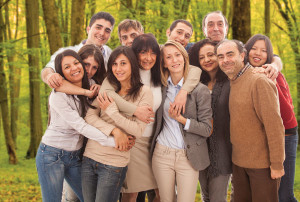 For most people, chartering a motorcoach isn't an everyday task.  Where do you begin looking and how do you know you are getting a good and reputable company?
There are many questions, and we will attempt to give you a little guidance and help you find a perfect fit for your group.
First, how do you begin? Many details may still be up in the air when you first start planning, but think about what you do know and start with that.  For example:   Let's say your family is planning a large get-together in Chicago next spring.   Your group has between 30-40 people who plan to travel together and stay at the same hotel.  Your group will need shuttling to and from group activities for the three days during the event.  You know the dates, the hotel and the number of passengers.  That's a pretty great start.
Next you will want to begin looking for a motorcoach company in the general area you are coming from.  There are many great charter bus directories like BusRates.com who can help narrow down the search, and give you a bit of information on the companies in that area.  Keep in mind the amenities your group may want.  Is having a restroom on board important?  Will you need Wi-Fi?  What about outlets?  Websites like BusRates.com have that information available, making it quick and easy to narrow down the results.
Choose a couple of companies to contact and CALL them.  Although it's easier to fill out their online quote request, you will get a better feel for a company in general by calling and speaking to a sales representative.  You are under no obligation to book at that time, but a good sales rep can give you pointers and tips you may not have thought of.  He or she does this everyday and can help guide you through the process.
At the end of the day, it's really quite simple.  You do a little research to find a coach company.  They help you the rest of the way, leaving you to have a fun, relaxing travel experience.