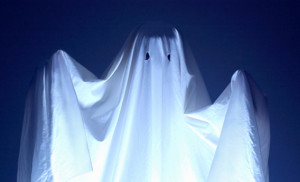 Halloween is the perfect time to experience a haunted tour.  Across the country, motorcoach tour companies are offering up this once in a lifetime (or past lifetime…) experience for you and your friends.  Below are a few of our favorite tours to consider.
LaZoom, Haunted Comedy Bus Tour (Asheville, NC): 'Get on the Bus' after dark and explore Asheville's strange and sordid past with LaZoom.   Laugh and scream along as your adventurous tour guide uncovers mysteries, tells tales of murder, deceit, scandals, and ghosts, spilling Asheville's blood right before your very eyes.
Ursula Bielski's Chicago Hauntings Tours (Chicago, IL) Chicago Hauntings offers fully narrated, historically based ghost and paranormal tours to haunted spots throughout Chicago – some of our most common stops include murder sites, disaster sites, a serial killer's body dump, gang sites, haunted houses, and abandoned graveyards. Passengers get off the bus to look for ghosts several times per tour – and sometimes they find them!
Banjo Billy's Bus Tours (Boulder, CO): Banjo Billy's gives history tours of Boulder and Denver, as well as brewery tours in Denver, from an old school bus tricked out to look like a traveling hillbilly shack.  Hear ghost tales, crime stories, and history while sitting on a couch, recliner or saddle as the bus rolls through the core of the cities.  You won't forget this bus tour!
Gray Line Tours (New Orleans, LA): New Orleans has been referred to as "The most haunted city in America." After this tour, we'll let you be the judge! You'll visit several haunted sites and hear about the stories featured on The History Channel and The Discovery Channel. Hear ghostly stories about our haunted hotels and the courthouse where our state supreme court is based. We even visit a former slave exchange. Each guide has researched these "other spirits" of the Vieux Carre, so no two tours are exactly alike.