Getting ready for a trip is almost as fun as going.  Everyone has those essentials, things they can't live without, even for a few days.  We have taken the liberty to put together a short list of items that every road trip must not be without!
1.  SNACK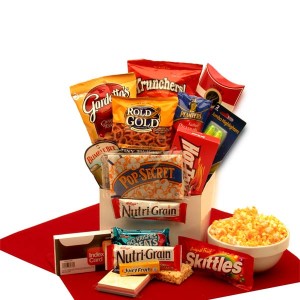 S
Snacks are a must for any good road trip, and there are many ways that groups go about planning their snacks.  Some groups plan a snack pot-luck.  Group members each bring a different treat to share so that everyone can enjoy.  Other groups like to create a snack theme to go along with their trip destination.  Even more groups have an "every man (woman or kid) for themselves" where you eat what you bring and trading with your seat mate is an option only if you both agree it's a good trade.  No matter how your group decides to handle the snacks we know they are a must-have.
2.  ENTERTAINMENT
Every good bus trip needs good movies and music.  Ever get excited to watch a movie on a long plane ride only to be disappointed that you can't see the tiny video monitor five rows ahead?  This won't happen on a motorcoach.  New coaches offer large, flat screen monitors, making viewing easy.  Pass the popcorn – it's time for the show to start!  Do you need any ideas on what movies to show?  Check out our list of great group movies HERE  for ideas.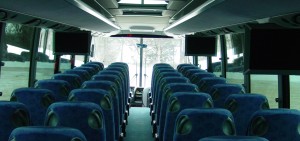 Music is also a necessity for any great bus ride.  It's easy to lose yourself in thought while looking out the windows and listening to your favorite music.  We have created a great playlist for your next motorcoacch trip.  Click HERE to check it out!
3.  CAMERA

They say a picture is worth a thousand words.  Snapping a few photos and telling your story are a great way to keep the trip going long after you return home.  With a camera on every cell phone, it's easy to edit and share pictures all along the way.  Make sure you let people know where you were, why this was a great photo opp. and any other important details you can think of.  Don't forget to take a few good selfies as well!
Although it's important to take lots of great photos, don't forget to look up once in a while and just see things with your eyes.  Create photos in your mind.  This is an important part of the travel experience!
Incorporating these few must have items to your trip will not only help make it a success, but also a memory to last a lifetime.  Happy Travels!!