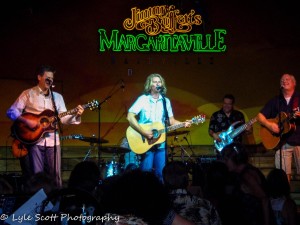 Nashville, TN is one of the great American destinations and is a perfect stop for your next chartered bus tour.  Contrary to popular opinion, Nashville is not just for country music fans. The name "Music City" was earned for the many varieties of music that one can enjoy during a visit.  In addition, Nashville has long been known as one of the most affordable cities to visit in the country.  So what makes Nashville such a great destination?  Let's start with a visit downtown.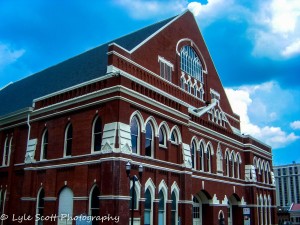 Your charter coach can drop you off at the world famous Ryman Auditorium.  Originally built as the Union Gospel Tabernacle, Ryman Auditorium was home for The Grand Ole Opry from 1943 – 1974.  It is still used today for concerts and shows, but you can take a tour and see where history was made.  Take a few minutes and stand on the stage where artists such as Hank Williams, Loretta Lynn and Dolly Parton made their Opry debuts.  There are plenty of artifacts from the Opry on display throughout the auditorium.  As you walk around you can really feel the history of this national landmark.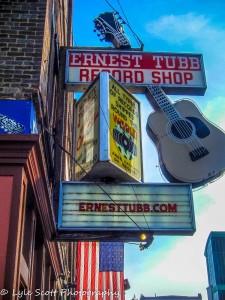 Just steps away from the Ryman is Broadway; however it's nothing like the Broadway you'd find in New York City.  This Broadway is a street where you can hear music from all manner of artists every night of the week.  You can walk down the street and pass a seemingly endless line of restaurants, shops and bars where live music is always being played.  No matter what your taste you are sure to find something to sit back and enjoy. Another must see place on Broadway is the Ernest Tubb Record Shop.  This shop has been located at the same location since 1947 and still sells vinyl records.  If you are a collector of  vintage vinyl then you will definitely want to visit.  And yes, they too will offer live music.
A couple of blocks away from Broadway you will find the Country Music Hall of Fame and Museum.  All of the greats in the country music industry have been enshrined here with their own bronze plaques.  You seriously do not need to be a fan of country music to appreciate the talents of the individuals honored here.  The museum itself is filled with all sorts of memorabilia from the artists themselves and tells the history of country music.
You're going to get pretty hungry wandering around downtown and there is no shortage of  delicious places to eat and, of course, hear live music.  Since you are in Nashville then you may want to partake in a bit of BBQ.  There may be no better place than Rippy's Ribs & BBQ.  Rippy's is only one block from Ryman Auditorium and they serve up some of the best BBQ in the city, if not the entire south.  Try a slab of ribs with Rippy's homemade BBQ sauce with a side of onion rings and coleslaw and you will think you were in hog heaven.  Rippy's can even organize a private party for you and your fellow bus travelers if you wish.  You can enjoy live music in the main dining area, sports on flat screen TV's in another or try the open air rooftop patio.  Pulled pork, catfish, baked beans; you seriously cannot make a bad choice here.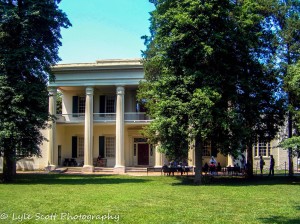 Now that you have enjoyed downtown, let your bus take you to see the home of President Andrew Jackson; The Hermitage.  Located just a short drive from downtown, The Hermitage is a fascinating place to visit.  You can start your tour in the museum and then take a short stroll to the home where President and Mrs. Jackson resided.  The tomb of Andrew and Rachel Jackson is located in the gardens by the home.  Numerous log cabins make up the grounds and tour guides take you through the home and provide you with historical facts.
One of the best things about Nashville and the surrounding areas is that it is easily accessed by bus which will make your visit here all the more comfortable and enjoyable.  Why fight for a place to park downtown when the bus can take you there and pick you up when you are done? Get the group together, get on the bus and head to Nashville this summer.  You will have grand ole time.