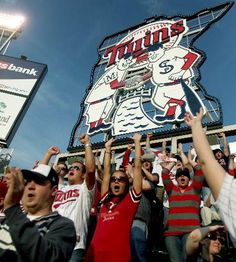 There are often times when group gets together and they want nothing more than to get away  for a day.  If you say "let's take a charter bus" your family will probably give you a look as if you'd lost your mind.  In reality they should look at you, thank you profusely and heartily agree with your wise decision.  Taking a charter bus on your next day trip may be one of the wisest decisions you have ever made.
Let's say, for example, that you and some friends and family members all want to take in a baseball game to see your favorite team.  But the ballpark is a solid three hour drive away.   Does it really make sense to pile into four different cars, get four different designated drivers and end up spending half your time at the game trying to stay awake after all that work?  I didn't think so.  You should charter a bus and here's why:
First of all the charter bus industry is regulated by the US Department of Transportation.  This means that your driver is a professional and must adhere to certain guidelines in order to keep his/her job.  Statistically, taking the bus is safer than driving your own car.  Many charter companies will allow guests to be picked up in different locations.  The bus has to start somewhere, but can easily make arrangements for a quick stop along the way to pick up your sister, your uncle or that friend from college that always makes everyone laugh.  With this benefit at your disposal you will definitely gain a few brownie points.  What if you made that three hour drive yourself?  How easy is it to find parking at a major  league baseball stadium if you're not one of the season ticket holders?  It is usually not easy at all.  You not only have to leave your car in a lot where you have no idea if it will be safe, but then you have to trek through the elements just to get to the gate.  The bus will get you there and leave you just mere steps from the gate before leaving for that area reserved for bus parking.
You're in the stadium now.  You can feel the excitement and you would like to have a few adult beverages.  Go for it.  You're not driving home so any need to worry about having a couple of beverages has disappeared.  But please do not overdo it; you should always drink responsibly.  At the end of the day you're tired.  You just sat in a small, cramped stadium seat and the last think you want to do is get into your cramped little car.  But you were smart and chartered a bus. Now all you need to do is walk out that gate and your charter bus is just waiting for you a few steps away.  You hop on, sit down and recline in a comfortable chair and start talking about the game you just witnessed.  No need to think about the traffic mess.  You let the driver be concerned with the traffic.  You never have to sit there with your foot on the brake wondering if someone will be nice enough to let you into the exit lane.  Nope.  Your driver has all of that covered so you can sit back and regale your friends with stories about how you would have made that diving play in the outfield.
But the ride isn't over.  Many charters now are equipped with Wi-Fi.  So you can get online and check out the box score of the game and see how your rivals did as well.  Then you can take a few moments and find a great place to stop for dinner or a late night snack before saying goodbye for the day.
With all of those benefits, plus the fact that taking a charter bus is economical and friendlier to the environment, why would you go any other way?  Get your friends together, charter that bus and go enjoy America's pastime.  Play ball!